There were a lot of different colors to choose from:
Pucker/
Perky
Glimmer/Stunner
Intense/Cheeky
Tease/Minx
Flashy/Vixen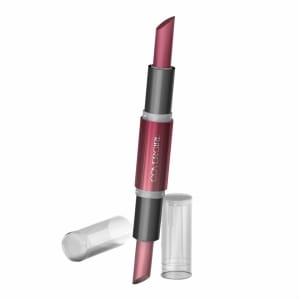 I chose a pinky-neutral color called Whisper, because I just can't do bright or dark colors on my lips.
One side is a baby pink color:
The other end is a pinky- mauve shade:
Here are the swatches on my arm: On the left is light pink shade, the middle is the mauve shade, and the one on the right is the blend of the two, which is a pretty rose color.
I'd love to hear your thoughts!
If you'd like to share your photos and swatches with fellow readers, I'm opening a thread on the New Products section of the Budget Beauty Forum. You can access that
HERE
.